Ozone Therapy
What is Ozone Therapy?
IV Ozone therapy is a natural, safe, and powerful therapy that can be used to promote healthy aging and treat many ailments and diseases. At a basic level, ozone therapy increases the amount of oxygen in the body to improve overall bodily function. Ozone is a potent oxidant that increases circulation and blood flow, optimizes cellular oxygen metabolism, decreases inflammation and signs of aging, detoxifies the liver, suppresses chronic infections, and stimulates the immune system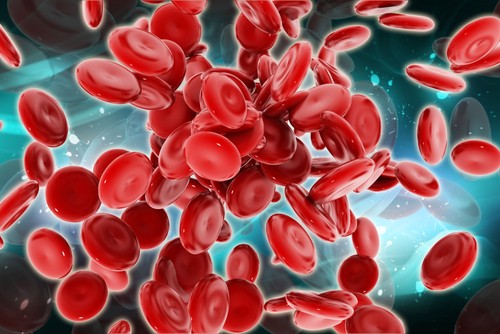 Literature Downloads
Using Ozone Handout
UBI: Sunshine in the Soul
Info Booklet
What does Ozone treat?
Chronic Infections:
Ozone has antimicrobial properties that can cleanse the blood and suppress infections, including those that are notoriously hard to treat. In addition to killing pathogenic bacteria and other pathogens, ozone strengthens the body's natural immune system by increasing the production of white blood cells and modulating immune activity. Ozone is a highly effective treatment for:
Viruses
Lyme Disease and co-infections
Mold and mycotoxins
Bacterial infections
Wound healing
Parasites
Dental infections
Acne
Eczema
Other chronic infections
Over 134+ conditions! Ozone treatment is also an effective tool in infection prevention
.
Additionally, while ozone kills pathogenic bacteria, it does not disrupt the beneficial flora in the body.
Inflammation, Aging and Autoimmune Diseases
The root cause of premature aging and many illnesses is inflammation. Ozone therapy produces anti-inflammatory effects and increases the effectiveness of the body's antioxidant enzyme system. Antioxidants function to prevent cellular damage, which is a common pathway for aging, and disease. Ozone has been shown to be effective in treating:
Premature aging
Weight loss and toxicity
Cancer
Allergies and sinusitis
Autoimmune disease
Multiple sclerosis
Rheumatoid arthritis
Chronic fatigue syndrome
Alzheimer's Disease
Parkinson's Disease
Migraine
Chronic pain
Vertigo
And more
Detoxification
Ozone promotes liver detoxification, making it an effective treatment for fatty liver, viral hepatitis and other liver disorders.
Adding UVB Light to Ozone

Ultraviolet Blood Irradiation (UBI) is a procedure that exposes the blood to light to heighten the body's immune response and to kill infections, essentially using light as a natural antibiotic. With exposure to UV light, bacteria and viruses in your bloodstream absorbs five times as much photonic energy as do your red and white blood cells. This further activates and directs your immune system to the specific infections your body is attempting to overcome.
UVBI is highly effective in treating persistent viruses and antibiotic-resistant bacteria and elevating the levels of antioxidants capable of fighting free radicals. Combining ozone therapy and UVBI produces a synergistic effect which can be especially useful for chronically ill patients.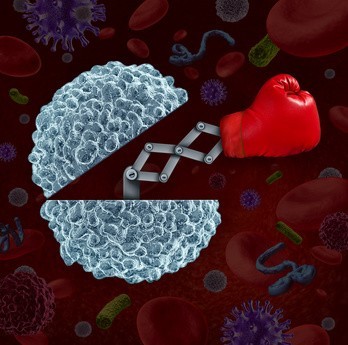 How often do you need Ozone?
Dependent on your condition and treatment plan that will be discussed with your medical provider.
Which patients would not be appropriate for Ozone therapy?
blood-clotting disorders, including hemophilia
constant consumption of anticoagulants
anemia
conditions after hemorrhage and hemorrhagic tendency
convulsions
terminal states
intolerance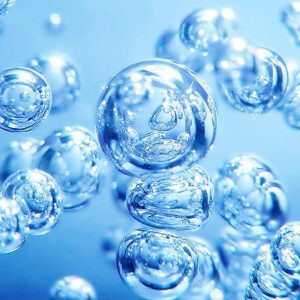 How long does the procedure take?
Approximately 45- 60 mins.
It consists of vitals being taken, then patient is prepared with an IV (intravenous catheter). At this time, and anticoagulant is mixed in a 60ml syringe and blood is drawn from the patient. Once removed the blood is placed into 160ml normal saline bag and mixed with Ozone. The Ozone mixed blood then passes through the ultraviolet blood irradiation device and returns to the patient in the same IV that placed and then the IV is remove and patient will be able to return to normal activity. This is the standard dose once patient has initial dose then we can move onto HI dose if needed. This consists of 300ml of blood being removed by an infusion pump. The process is the same as previously stated.
How safe is Ozone therapy?
Ozone therapy is one of the present-day and perspective fields of modern medicine with a low to no medication use for a patient. Ozone therapy is more than 100 years. It is found to be safer than Aspirin!
What is the cost?
The cost for the Standard treatment (60ml of blood)  is $290 and the cost for the Hi-Dose(300ml of blood) is $290. But keep in mind Standard treatment (60ml of blood) must ALWAYS be the first treatment.  The prices on the mainland range from $300 up to $1,000 per session. At Blessed Hands IV Hydration and Wellness we believe treating the patient with the best possible care and in the most cost-efficient way!
Any other questions?
Please look at the booklet on the website, read the handout on the website for Ozone Therapy and Ultraviolet Blood Irradiation. If further questions reach out to our clinic (808)378-2400 .
 How do I schedule?
Please call (808) 378-2400 to schedule because the initial treatment will require a consultation with our medical provider. Upon completion of the consultation one of the highly trained RN's will initiate and complete the treatment process. We currently have 3 seating areas for Ozone Blood at the clinic and it requires special times throughout the day to be placed to avoid overbooking. We currently are booking throughout the week and want to ensure that you are scheduled accordingly. Aloha!